---
---
About us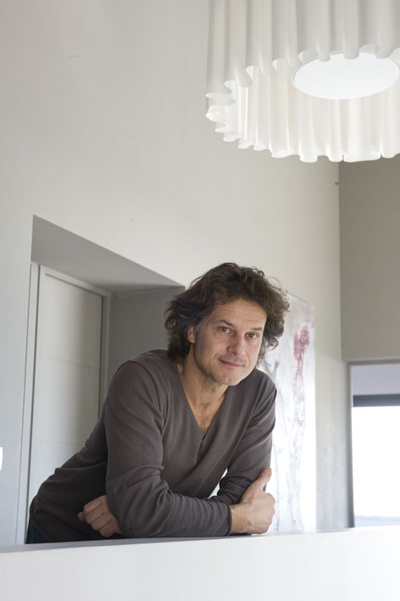 Arthemia, matter of man

After a basic training in carpentry, Jean Pierre MOLARD rapidly moved as a production manager in the "special order" unit for a world leader in the concrete business.
In 2000 he decided to create his own company "Arthemia".
At that time, the main expertise lay in the manufacture of reconstituted decoration stones.

From the emotion of the past to contemporary creations, the essential parts of the stone reborn: from its aspects, colors and shapes. 
Carved stone, wrought, eroded by time or custom-made to recreate the emotion of the past contributes in the charming architecture and contemporary decors.
Quickly, the "concrete" section has emerged within the Arthemia business, this, through a line of contemporary concrete furniture. 
Our goal was to promote the concrete through a wide range of products to customers who have an interest to design with this material.

Arthemia transform and shape concrete on demand, particularly the formula that allows us to obtain the high-tech achievements.
Jean-Pierre MOLARD and his team put an honor to produce this "concrete" that we see every day without paying attention to it and offer him the standing he should deserves.

The reasons that led us to the prefabrication are basically the innovation of the molding and the complexity it represents, as well as the manufacturing of models, molds and the birth of the room as we imagine them.

Our main challenge is to always go further and taking on challenges each time more audacious.
The art of concrete lies in its custom manufacturing, appearance, shape, color in the mass, the possibility of inserting optical fibers, metal, glass, and many more...

The concrete has a depth of material with incomparable felling touch. 
Today, Arthemia does encounter any technical issue as we know the limit of this product and we accept its irregularities.

We are just at the beginning of this new type of interior design and the best is yet to come. Behind its apparent simplicity, austerity and humility, concrete impose his style !
---